Pure wireless digital accessories earplugs began to be popular, they don't have cable winding, two earplugs completely independent, can let you really enjoy the chainless wearing feeling.
Pure wireless earplugs, of course, there are some deficiency, such as battery life basically for 4 to 6 hours, after all they are in addition to mobile phone via bluetooth connection, also need to connect each other between the two pieces of earplugs. In addition, due to the shape similar to hearing AIDS, the wearing comfort is uneven.
ELWN FIT is trying to solve the above problem, by more than 6.5 hours range, suitable for almost any type of ear design to implementation.
First of all, ELWN FIT itself of the battery life is about 3 hours, is not very ideal. But it has a unique accessories, battery cables, you can connect it to the ear plugs, ELWN FIT became a bluetooth headset with neck band. After the earplugs charged, will automatically disconnect, so as to realize the life of more than 6.5 hours.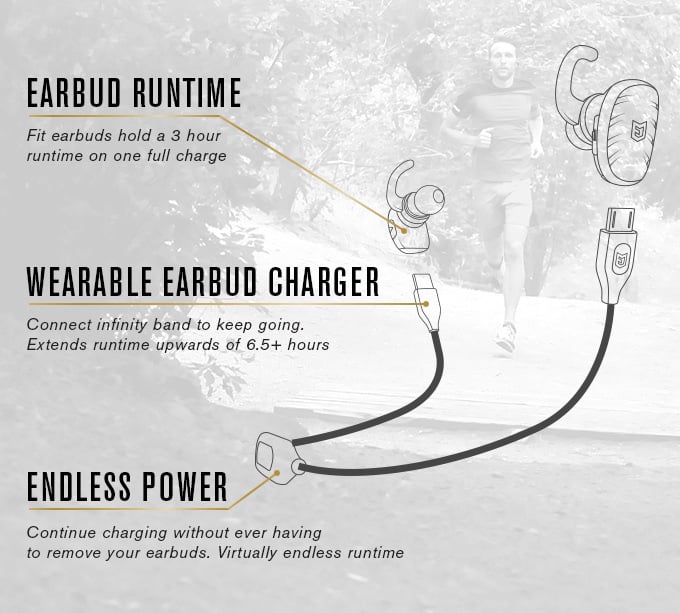 Although this solution is not perfect, but carry a portable battery cable is more comfortable than the mobile power supply, the headset can't smaller volume, battery capacity can not further promote, is also a good compromise.
Next, it is comfortable. ELWN FIT's plan is to provide 48 kinds of wearing parts, including a variety of sizes of ear plugs, ear hung, almost can meet the needs of anyone.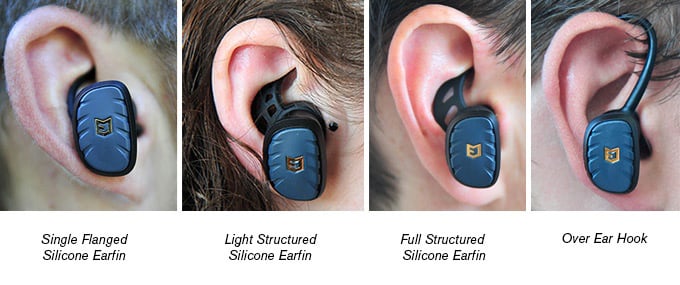 In fact, the size of ear plugs and ear hang, design also is after extensive investigation concluded. Hang hang basically, the inner ear and external ear ear type for most people, provide the most comfortable feeling of wearing.
Other aspects, ELWN FIT connected by bluetooth 4.2, stable and low power consumption, the built-in microphone can call, and USES the HD speaker unit, which can realize good quality output.
ELWN FIT all on Kickstarter to raise successful activity, has now entered the stage of booking, so no longer provide early bird discounts, special preferential price is $119, including battery cables and 48 kinds of ear plugs hanging accessories, the price is relatively similar products also have a certain competitiveness, is expected to begin in November shipment.