It is reported that the third party vendors ColorWare is launching a AppleII computer with retro limited customized version of the iPhone 6s and iPhone 6s Plus.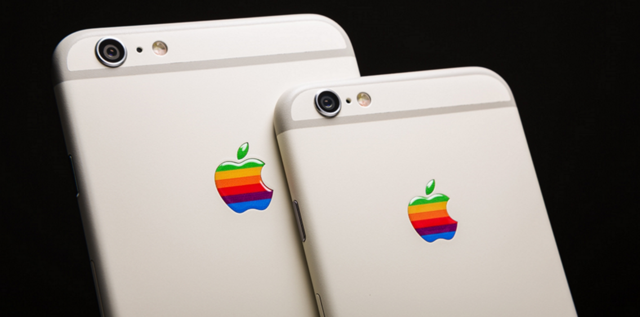 These two special edition iPhone made by ColorWare, global set limit to 25. As you might expect, their price is not cheap, 16 gb version of the iPhone 6s priced at $1599, 128 gb version for $1799. And 16/128 gb version of the iPhone 6s Plus price is 1699/1899 of a dollar.
ColorWare, said the two iPhone design inspiration comes from the former Ile Apple computer. They used the vanilla color frosted fuselage, also set up a fake outlet, in order to simulate the overall style of the computer. More intriguing is that two phones with Apple rainbow logo used in the 80's.
With such the modelling of restoring ancient ways, the two limited edition iPhone nature have an outlet. Product delivery is expected to be within 4 weeks.